Municipalities of Regla-Guanabacoa

Havana, Cuba

Regla and Guanabacoa are two municipalities of Havana Province that now belong to the metropolitan area of the bustling Cuban capital. Both municipalities possess museums, monuments, and multiple expressions of Cuban popular religiosity of African origin.

Crossing the Bay of Havana by boat today allows the visitor to experience an urban space very different from that of the old walled city of Havana. Beginning in the late sixteenth century, Havana residents formed connections with those in nearby Regla (founded in 1598) and Guanabacoa (founded in 1554 as Town of Indians). Oral tradition recognizes and emphasizes the importance of Regla and Guanabacoa as pilgrimage sites, as magical places where African cultures survived, evolved, and thrived.

For example, around the Virgin of Regla church (National Monument) converged the sons and daughters of Yemayá, a Yoruba deity that represents the mother of the main Orishas—the Mother of Water for Paleros and the Okandé's of the Abakua´s Society. Around the Guardian Virgin of Guanabacoa church, there are today babalawos, Abakuá societies, santeros, paleros, and other believers.

The historical memory of abolition against African slavery is kept alive in the Hermitage Sacred Christ of Potosí (National Monument), where in 1681 the capuchin priests Francisco José de Jaca of Aragon (1645-1686) and Epifanio de Morains of Burgundy (1644-1689) preached and wrote against the slavery of the Africans. The house-temples of priests of Ifá, santeros, paleros and the temples of abakuá constitute complex webs of religious families that transcend the spaces of the city to include national and international networks.

A significant part of the Regla and Guanabacoa municipalities of Havana practice the religious cults to Orichas (Cuban Santería), Palomonte (Conga Rule), or dozens of temples of the male Abakuá societies, which are unique to America and stem from the influences of African groups (ibo, ibibio, idjo, and ekoi) from Calabar.

Municipalities of Regla-Guanabacoa is part of the Slave Route Project, Cuba, network organized by the National Council of Cultural Patrimony in Havana, Cuba.
---
Related Topics: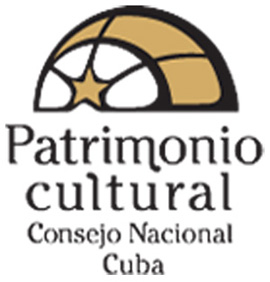 ---
Related Pages:
---
More from Municipalities of Regla-Guanabacoa: