Historic Havana and Fortifications

Havana, Cuba

Most of colonial Havana was built by African slaves and their descendants, whose councils were rooted in houses and temples. Havana also has a vibrant history of urban maroons (runaway slaves), slave conspiracies, and slave rebellions. The history and legacies of Africans and their descendants in Havana, and in Cuba more generally, are featured at a number of important sites of memory in Havana. One of the primary sites is the House of Africa (Museo Casa de África) in the Office of the City Historian, which was created January 6, 1980, and holds among its collections pieces from several African countries, as well as personal items of renowned scholars, such as Fernando Ortiz and Argeliers Leon.

Other important sites in Havana include the following: The Birthplace of José Martí, which preserves the memory of the man whose life and work remains one of the greatest symbols of the aspirations of Cuban independence; The House Museum of Juan Gualberto Gomez, patriot son of slaves and anti-racist fighter; the Humboldt House, Office of the Historian of the City, which displays items relating to the life of German naturalist and explorer Alexander von Humboldt whose work spoke out against the slave trade and slavery; and the Monument to Gabriel de la Concepción Valdés (Plácido), the Matanzas mulatto poet who was shot as part of the conspiratorial process called the "Staircase Conspiracy."

Other significant places in Havana include the site of remembrance for five young abakuá who tried to rescue eight medical students from the University of Havana facing a Spanish wave of terror on November 27, 1871; the ruins of a wall that once surrounded the old city of Havana and was built by enslaved Africans and their descendants in the years 1674 and 1797; the Old Square, initially called Plaza Nueva, where enslaved people were bought and sold and which currently serves as headquarters for many artistic and commemorative activities run through the House of Africa.

Historic Havana and Fortifications is part of the Slave Route Project, Cuba, network organized by the National Council of Cultural Patrimony in Havana, Cuba.
---
Related Topics: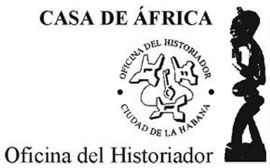 ---
Related Pages:
---
More from Historic Havana and Fortifications: