The Slave Cell of Belmont Plantation

Guadeloupe, France

The origins of Belmont Plantation can be traced back to the early colonization of Guadeloupe. The first owners were a protestant family from Dieppe. Although the estate was sold twice, in 1752 and 1772, it remained in the Botreau-Roussel family for two centuries. During the 1660's, the sugar production workforce was made up of a small number of white enlisted workers (from two to five in number over the decade) and some black slaves. The number of slaves increased steadily from 17 in 1664, to 45 in 1671 and then 77 in 1687.

Shortly before the Revolution, the plantation's workforce included 214 slaves, cultivating sugar cane, but also manioc, maize, and bananas. Sugar was produced in a sugar refinery equipped with four boilers. The plantation also ran a shop on the sea front. The few remains that can still be seen today are spread over several parcels of private land.

Some of the most remarkable remains can be seen beside the road which runs across what is now known as the Roussel section. This is a slave cell from the eighteenth century, which was used to lock up slaves who had been punished by the master of the estate. This vaulted "cubby-hole" measuring approximately 4 m² was solid-built and had only one opening. The solid-built bench, which would have been the slave's only piece of furniture, can still be seen today. Many plantations had a cell of this type, which symbolized the power exerted by the master over his slaves.

The small extended area at the front of the cell is believed to be a more recent addition.

The Slave Cell of Belmont Plantation is part of the Slave Route—Traces of Memory network organized by the Conseil Général of Guadeloupe.
---
Related Topics: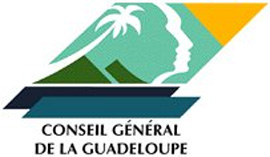 ---
Related Pages:
---
More from The Slave Cell of Belmont Plantation: