The Departmental Museum Victor Schœlcher

Pointe-à-Pitre, Guadaloupe, France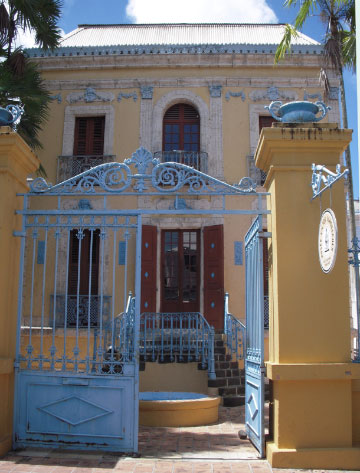 In 1883, Victor Schœlcher offered some of his collections to the Conseil Général (General Council) of Guadeloupe to create a museum, which would become the first of its kind on the island and indeed in all the French overseas territories. This donation, supplemented by deposits granted by the French State, consisted of a diverse mixture of works of art and miscellaneous objects and was intended as a Universalist evocation of the history of western art and ancient civilizations.
Construction of a neo-classical limestone building over two stories began in 1885. The museum opened on July 21, 1887, coinciding with Victor Schœlcher's 83rd birthday. The permanent exhibition has since been enriched by numerous acquisitions and now provides the general public with an opportunity to discover the history of slavery and abolition movements.
During the Revolution of February 1848, Victor Schœlcher was traveling in Sénégal, pursuing his investigation into slavery, which had begun almost twenty years earlier. He was hastily recalled by his friend, François Arago, Minister of the Navy and the Colonies during the provisional government of the Second Republic, who tasked him with organizing a commission on the abolition of slavery. The ensuing decree dated April 27, 1848, permanently abolished slavery in the French colonies.
Schœlcher was elected Deputy of Martinique and Guadeloupe between 1848 and 1850. Refusing to submit to the regime of the Second Empire, he lived in exile in England for more than eighteen years. After the abdication of Napoleon III, Schœlcher returned to France and was re-elected Deputy of Martinique in 1871. On December 16, 1875, he was elected as an irremovable senator.
"Any violence committed against even the most insignificant member of the human race, affects all of humanity; each and every one of us should be concerned by the oppression of innocent people, as we ourselves would become victims, should a stronger person come to render us subservient. The freedom of humans is part and parcel of universal freedom; we cannot tamper with one without compromising the other." --Victor Schœlcher, On the French colonies: The Immediate Abolition of Slavery, 1842
---
Related Topics: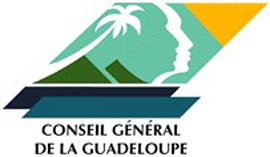 ---
Related Pages:
---
More from The Departmental Museum Victor Schœlcher: