Omar ibn Said

1770 — 1864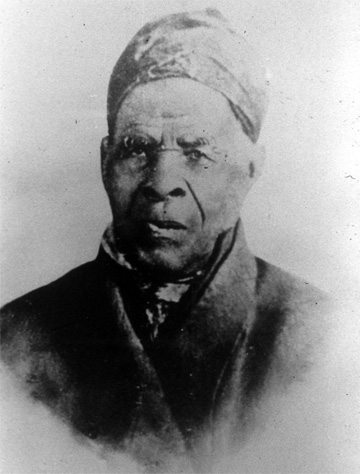 Omar ibn Said was born in Futa Toro, like Ayuba Suleiman Diallo, around 1770. By his own description, ibn Said was "a Fullah Slave," who lived in Fayetteville, North Carolina. His autobiography, written in 1831, was not his only work in Arabic, but it is the only known Arabic-language autobiography written by an enslaved person in the United States. Though it is brief, Omar's narrative encompasses his years before enslavement and some of his trials afterward.
In Futa Toro, Omar received twenty-five years of schooling, almost certainly focused on the Qur'an and its interpretation. At the hands of an invading army, he was captured and forced to the coast where he was sold to "a Christian man" in 1807. The slave ship delivered Omar and the other captives to Charleston, South Carolina, where he was purchased by someone he described as a "small, evil man" who put him to work on a rice plantation. He grated under the work there and escaped the plantation. He fled northward, but was captured and delivered to the jail in Fayetteville, North Carolina. He soon drew attention by writing in Arabic on the walls of his cell.
Eventually, he was purchased by a local politician who, according to Omar, "does not beat me, nor calls me bad name, nor subjects me to hunger, nakedness, or hard work." Unlike Ayuba Suleiman Diallo, Omar did not secure his freedom—he died a slave in 1864. Still, the attention brought by his faith and literacy landed him in a situation that relieved him of hard labor. According to one account, he was trusted and treated well by his new owner.
Late in his life, Omar wrote a brief autobiography in Arabic. While he claimed to have embraced Christianity, his various writings leave his faith open to some speculation. At the start of his autobiography, for example, he included a verse from the Qur'an that asserts Allah's ownership over the world. He also offered writings in Arabic to well-wishers and curious visitors that he claimed were Christian prayers, but were actually Muslim prayers or quotations from the Qur'an. Omar ibn Said shows one example of the kinds of religious and cultural diversity that existed in the Atlantic world.
---
Related Topics: