Pierre Toussaint

1766 — 1853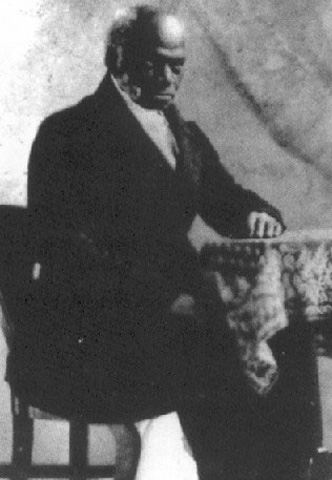 In December 1996, Pope John Paul II recognized the life and character of a former Haitian slave and New York City hairdresser, Pierre Toussaint. The Pope proclaimed him as the Venerable Pierre Toussaint, as part of the canonization process. Even during his own lifetime some people referred to him as "our Saint Pierre."
Pierre was born in 1766 on the French island of Saint-Domingue (Haiti). The majority of enslaved Africans labored in the sugar cane fields, but Pierre was a domestic slave who provided daily comfort for Jacques and Marie Berard's family. He learned to read and write and Jacques allowed the curious boy access to his library.
Unrest and uncertainty in Saint-Domingue before and during the Haitian Revolution caused many slave owners to depart the island with their slaves. The Berard family was among those who took flight to the United States. They brought five of their enslaved workers, including Pierre and his sister, Rosalie, to New York City in search of temporary refuge in 1787. Berard returned to Saint-Domingue in 1791 to check on his property, but he died there, leaving Marie widowed in New York.
While in New York, Pierre was apprenticed to a hairdresser. As a young man, he became highly proficient and in high demand. He earned enough money to take care of his widowed mistress, Marie. He even purchased the freedom of other slaves, including his future wife, Juliette Noel. It appears that he was committed to taking care of Marie and her new husband until her death in 1807. After her death, Pierre, then over the age of forty, was freed. He took the surname of Toussaint, likely in honor of Toussaint Louverture, the leader of the Haitian Revolution.
Pierre Toussaint purchased a house in Manhattan. In 1811, he married Juliette, a Haitian woman. Pierre also purchased his sister's freedom and adopted her daughter, Euphemia, following her mother's death. Pierre and Juliette enrolled Euphemia in a New York school for black children. To prepare Euphemia for life in New York, Pierre mentored her in French and music lessons and taught her to write in French and English. Her papers survive in the New York public library. The Toussaint family was devastated by the death of Euphemia, when she died at the age of fourteen from tuberculosis.
As a devoted Catholic, Pierre and his family attended, St. Peter's Church and he was a benefactor for a Roman Catholic Church that became St. Patrick's Cathedral. Pierre was extremely charitable throughout his life to the Catholic Church and other institutions. The Toussaint family used their home to provide refuge for orphan children, whom they educated and taught trades. They also organized a credit bureau and employment agency. Pierre and Juliette were benefactors of the First New York City Catholic School for black children and the Oblate Sisters of Providence, a Catholic school in Baltimore established to educate black girls. Like Pierre, some of its founders and teachers were from Saint-Domingue. Since Pierre was fluent in French, he assisted French-speaking immigrants arriving in New York from Haiti.
Pierre and Juliette never stopped working to help other people until her death in 1851 and his death at the age of eighty-seven in 1853. Pierre was buried beside his wife and Euphemia in St. Patrick's Old Cathedral cemetery in New York City.
---
Related Topics: