Beausoleil Plantation

Guadeloupe, France

Though the origins of this plantation are not fully known, it is believed to have been owned by the De Montéran family from at least the last quarter of the seventeenth century onward. In those days, around one hundred enslaved people would have been working on it.

In 1755, it was inherited by Antoine Le Pelletier, through his godfather, Monsieur Bourdaise de Montéran. The owners emigrated during the French Revolution. The plantation was captured and work continued with around 142 enslaved laborers.

In 1835, an inventory of the plantation, which was then producing sugar and rum, refers to it as a large 120-hectare estate. The 147 enslaved people who worked there were housed in fifty-three cabins with solid-built foundations, wooden planks for walls, and thatched roofs.

When slavery was abolished in 1848, 163 freedpeople chose to stay on the plantation to carry out contracting work. Only fifty-five remained in 1850, when the estate's heiress, Madame Le Pelletier de Montéran, started up a company with the workers. The latter were provided with housing, gardens, and wages corresponding to one-third of the sugar production.

The nephews of Mme Le Pelletier de Montéran (who died in 1878) inherited the plantation, which was sold on some years later. Sugar production continued up until the late nineteenth century.

Beausoleil Plantation is part of the Slave Route—Traces of Memory network organized by the Conseil Général of Guadeloupe.
---
Related Topics: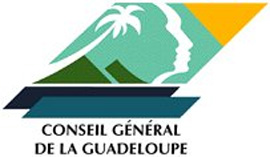 ---
Related Pages:
---
More from Beausoleil Plantation: