Archaeological landscape of the first coffee plantations of southeastern Cuba

Santiago de Cuba and Guantánamo, Cuba

The ruins of the French coffee plantations in the southeast of Cuba, in the intricate of Sierra Maestra mountain range to the east and west of Santiago de Cuba and the region of Guantánamo, represent valuable testimony to the human being's struggle to conquer nature.

The immigration of thousands of French colonists and French-Haitians with their African slaves and Creoles from Saint-Domingue in the early nineteenth century generated vibrant intercultural connections between the Hispanic population and the Creoles of the southeast region of Cuba. Migrations from France, Haiti, and other parts of the world continued throughout the nineteenth century. Legacies of these intercultural expressions can be found in the literature, dance, foodways, music, architecture, and religion of the region and, more broadly, the Caribbean, today.

Architectural remains, themselves, are monuments to the efforts of those who constructed plantations in this region and to those who cultivated coffee under brutal labor conditions. Relics from this period include remnants of hydraulic engineering systems, elaborate roadways, sophisticated domestic architecture, and intricate production systems—all of which reveal the skill and creativity of the enslaved engineers, builders, and carpenters who brought it all to life.

The architecture and roadways that navigated the mountainous topography, as well as the materials and construction techniques employed in their construction, are with us today, most visibly in surviving networks of mountain roads (Caminos de colinas). Despite being part of a group that worked as a whole system, each coffee plantation has a distinct and individual history that differentiates it from the others, each displaying a range of structures in different states of preservation. For example, the remains of the coffee plantation Isabelica, in the Sierra de la Gran Piedra just east of the city of Santiago de Cuba, lies as a testimonial footprint of the Franco-Haitian culture that dwelled here long ago.

Archaeological landscape of the first coffee plantations of southeastern Cuba is part of the Slave Route Project, Cuba, network organized by the National Council of Cultural Patrimony in Havana, Cuba.
---
Related Topics: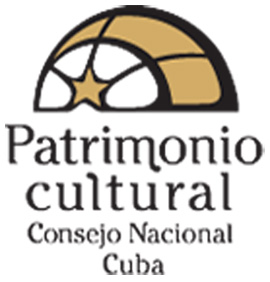 ---
Related Pages:
---
More from Archaeological landscape of the first coffee plantations of southeastern Cuba: