The Archaeology of the African Diaspora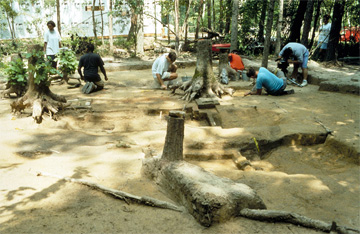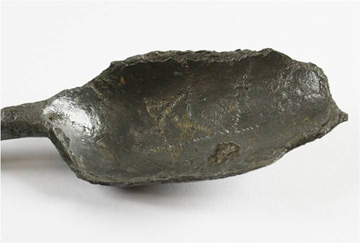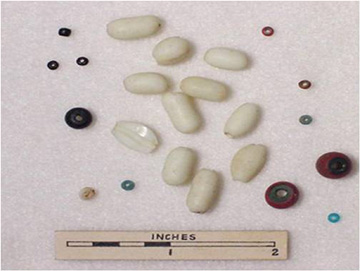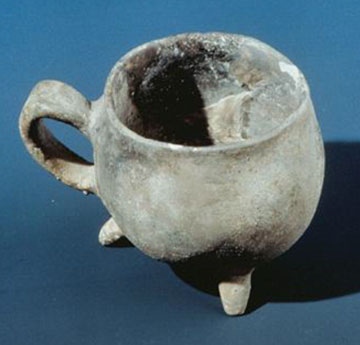 The archaeology of the African diaspora, or African diaspora archaeology, is an interdisciplinary study of the social and material worlds of the transatlantic slave trade, slavery, and post-emancipation societies. An archaeological specialty, its goal is to illuminate the diverse experiences and heritages of Africans and peoples of African ancestry. Like all archaeology, African Diaspora Archaeology is tied to place; site types are varied, and include villages and slave forts in Africa, industrial and plantation operations in both North and South America and the Caribbean, urban and rural living spaces, maroon settlements, wharves, ports, and cemeteries. It is, by definition, comparative in scope and practice. Its findings and influences tend to be more affective and contested than the results of other archaeologies.
African diaspora archaeology links several disciplines and research areas: history, anthropology, architectural studies, and material culture studies. There is a great emphasis placed on landscape, both built and natural, and on public engagement. Perhaps more than any other kind of archaeology, African diaspora archaeology draws scholars together with public groups, social actors, and descendant communities in meaningful dialogue, providing perspective and evidence to encourage and support initiatives in heritage management and remembrance.
A Definition of the Practice
The interdisciplinary field of African diaspora archaeology is mainly concerned with the study of peoples of African descent whose histories, heritages, and present realities are inextricably linked to the transatlantic slave trade and slavery. The field focuses on a period extending from the fifteenth to the first half of the twentieth centuries, and on a population as diverse as its descendants of today.
African diaspora archaeology falls under the umbrella of American historical archaeology in the United States of America and post-Medieval Archaeology in the United Kingdom. It is also a key component of archaeological inquiry in the Caribbean, Bermuda, and in Africa, particularly for post-AD 1400 and 1500 studies. Studies of native and indigenous populations of the Americas may include components of African diaspora archaeology, and vice versa. Among current topics in this field of archaeological practice are slave housing, manufacture and use of locally made objects, access to imported items, foodways, health and well-being, and burial practices. Archaeological evidence ranges from sub-floor pits and graves to domestic materials (imported ceramics, glass, and tools) and items of personal adornment.
The Scope of the Field
The geographic range of African diaspora archaeology includes all areas of Africa, North America, South America, Central America, the Caribbean, and Europe that were connected to the transatlantic slave trade. In practice, however, most sites and research topics pertain to the Americas and, to a lesser extent, Africa. European expansion, trade, and settlements abroad led to colonies based on enslaving Africans and their descendants. Though Africans experienced other forms of forced migrations caused by internal slave trades, the Atlantic slave trade was the largest and the most tragic, with far reaching consequences. One wholesale result was the creation of an African diaspora made up of communities of peoples of African heritage whose resilience helped shape and define new cultures and nationalities even as they remained linked to Africa.
Central to the scope and investigative perspectives of African diaspora archaeology is the theme of colliding worlds. European overseas exploration and contact resulted in multi-directional, and sometimes mutual impacts on the lifeways of various native and migrant groups. Archaeologists may explore these impacts in a variety of historically documented structures and landscapes such as slave quarters, work areas, and burial spaces. Equally important, however, are the forgotten sites that come to light during construction projects and during required surveys in advance of such activities.
The Value of the Field
The value of African diaspora archaeology is most evident in areas of research where there are insufficient historical documents, especially from the perspectives of African-descended populations, to tell of their pasts. The field also contributes tangible evidence of the transatlantic slave trade, slavery, emancipation, and the post-emancipation eras, subjects that are not well represented within many of today's historic landscapes and cultural environments. When not destroyed or otherwise erased by various actions, they are rendered invisible or just hidden.
The importance of this archaeology is further outlined in its priorities; namely, its concentration on landscapes and structures of inequality and oppression, and its interest in a wide range of material objects relating to global economics, local resourcefulness, and various cultural interactions, continuities, and changes. The practice also throws more light on topics such as ethnicity, identity, race, racial inequality and belief systems.
The practice of African diaspora archaeology is predominantly linked to archaeologists and scholars in the United States. Much of this work was done in North America, mainly on southern plantations, under the former label of "African American Archaeology." Practitioners are members of different racial and ethnic groups, and of many nationalities, however, most of these archaeologists are of European descent. Archaeologists in Europe, for example, have helped to broaden the public's understanding of well-known places (especially ports and port cities) in Britain, France, Portugal, and the Netherlands to include their important roles as centers of the transatlantic slaving and as places highly relevant to the understanding of the African diaspora.
A Short Bibliography: African Diaspora Archaeology
Araujo, Anna Lucia. Shadows of the Slave Past: Memory, Heritage, and Slavery. New York: Routledge, 2014.
Armstrong, Douglass. Excavating African American heritage: Towards a More Nuanced Understanding of the African Diaspora. Historical Archaeology 42, 2 (2008): 123-137.
Blakey, Michael L. Bioarchaeology of the African Diaspora in the Americas: Its Origins and Scope. Annual Review of Anthropology 30 (2001): 387-422.
Hicks, Dan, Laura McAtackney, and Graham Fairclough (editors). Envisioning Landscape: Situations and Standpoints in Archaeology and Heritage. Left Coast Press, 2007.
Haviser, Jay. B. (editor). African Sites Archaeology in the Caribbean. Markus Wiener Publishers and Ian Randle Publishers, Kingston, 1999.
Kelly, Kenneth. Connecting the Archaeologies of the Atlantic World: Africa and the African Diasporas. Oxford Handbooks Online. 2013-09-05. Oxford University Press.
Leone, Mark P., Cheryl Janifer LaRoche, and Jennifer J. Babiarz. The Archaeology of Black Americans in Recent Times. Annual Review of Anthropology 34 (2005): 575-598
Ogundiran, Akinwumi and Toyin Falola (editors). Archaeology of Atlantic Africa and the African Diaspora. Indiana University Press, 2007.
Orser, Jr., Charles. The Archaeology of the Africa Diaspora. Annual Review of Anthropology 27 (1998): 63-82
Singleton, Theresa and Mark Bograd. The Archaeology of the African Diaspora in the Americas. Guides to the Archaeological Literature of the Immigrant Experience in America, No.2. Tucson, AZ: Society for Historical Archaeology, 1995.
History & Memory
---
Related Pages:
---
Browse: