Oak Alley Foundation

Vacherie, Louisiana, United States

Oak Alley Foundation is a nonprofit dedicated to the preservation and interpretation of the historic sugar plantation, Oak Alley. The site's narrative begins with the 1830s and ends with the 1960s, however the visitor experience focuses on the site's initial iteration as a working, slave-holding sugar plantation—1834–1864.

In this vein, the mansion, or "Big House," plays a key role in interpreting the Master/Slave dynamic in a domestic setting. Working in conjunction is an extensive exhibit "Slavery at Oak Alley" which shares the story of the enslaved community. Situated where the original quarters stood (demolished in the 1920s), it takes a specific, individual-based approach to interpreting the larger topics of slavery. For example, the history of Emilia, an enslaved field worker, is used to bring to light larger themes of living conditions and motherhood in bondage. This technique is employed at rebuilt examples of a House Slave's Quarters, a Hospital, a Field Slave's Quarters, and a Post-Emancipation house. Two remaining structures serve as exhibit spaces.

In 2014, Oak Alley Foundation recognized the need to share our research on a digital scale. Creating the Oak Alley Slavery Database enabled us to bring attention to each and every enslaved individual. It is our hope that by making it available, we can demonstrate the ability each historic site has to make a real contribution towards memorializing the individuals of bondage.
---
Related Topics: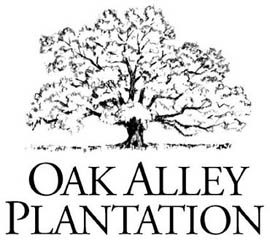 ---
Related Pages:
---
More from Oak Alley Foundation: