Many Voices, Multiple Perspectives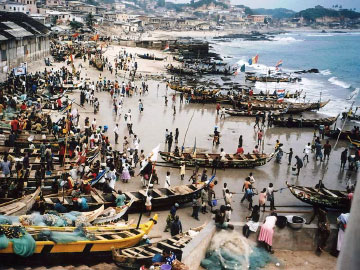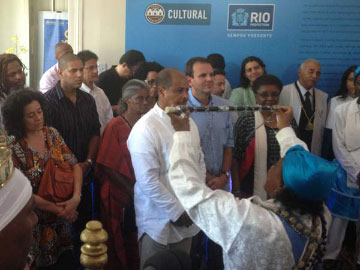 The story of slavery and slave trade is complex and requires multiple perspectives, methodologies, and interpretations—it is, in short, many stories.
Slavery and Remembrance offers sites and museums across the globe the opportunity to represent their missions and collections to an international audience of museum-goers, students, scholars, and cultural heritage professionals. Slavery and Remembrance embraces the distinctive voices of partnering sites and museums that represent history—and memorialize a painful past—in ways that complement, augment, or perhaps even contradict one another.
Sites and museums represent themselves on the website—through descriptions, images, and selected objects. While some museums and sites are grounded in the disciplines of history or museum studies, for example, others center their interpretations through understandings derived from anthropology, historical archaeology, or genetics. Though the website's editors make every attempt at consistency and accuracy of content, visitors to Slavery and Remembrance will encounter a multiplicity of voices, interpretations, and narratives that reflect genuine differences in perspective, method, and interpretation.
Scholars of the transatlantic slave trade may disagree over numbers, but there is little argument over the chilling mechanics and horror of slave trading—along the African coast, during the Middle Passage, and in ports, slave routes, and final passages in the New World. Slavery and Remembrance seeks to help represent the stories of those who experienced slave trade by partnering with sites and museums—small and large, locally and internationally known—across Africa, Europe, and the Americas.
Despite decades of research into the nature and variety of Atlantic slavery, it is still generally not well understood. Museums in Africa, Europe, and the Americas continue to struggle to find ways to make slavery an acceptable and comprehensible topic in their exhibits and public programs. Slavery and Remembrance offers a space for museums and historic sites to convey their interpretations and collections to an international public, in ways that allow virtual museum-goers to examine and compare—using a single search engine—collections belonging to institutions located thousands of kilometers apart and typically separated by linguistic, technological, or other barriers.
To learn more about becoming a partnering organization send us an email.