Sahara Desert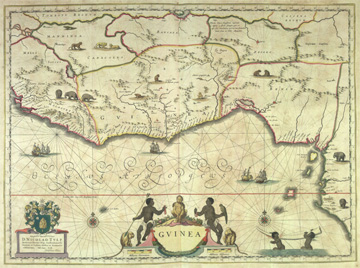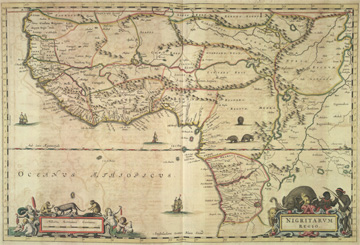 By the eighth century, the African continent was crisscrossed by trade routes, many of them pathways for the movement of local and international commerce and enslaved people. African traders linked routes from the west coast to distant communities of the Nile and the Red Sea.
Traders also established routes from the Saharan Desert in the north with the savanna and forested regions to the south. European traders and sailors were to benefit from these links when they began to trade on the coast in the fifteenth century, acquiring goods—and people—who were captured from the interior and brought to the Atlantic coast via the African traders' inland trading systems.
The best known of these ancient trade routes were those crossing the Sahara. For centuries, caravans of Arab and Berber traders transported African captives from sub-Saharan Africa, trekking along a series of arduous stages, to the slave markets of North Africa, the Mediterranean, Asia, and Europe. From the eighth century, demand for African slaves was accentuated by the spread of Islam. The vast networks of trade routes controlled by Muslims were used to capture people and transport African captives far from their homelands. Islam penetrated ever farther south, deep into West Africa, along the East African coast, and far into the African interior.
Thus, its traders forged new trading links, providing goods from Europe and the east, which Africans exchanged for exports, including slaves. North African Muslims created networks of trade which spanned a vast area of sub-Saharan Africa. African societies were ensnared by the foreign slavers on the trading routes and forcibly marched in camel caravans across the Saharan Desert, often enormous distances, to markets in the north.
The trans-Saharan routes were broken into small sectors, with goods and people bartered and sold multiple times to new traders en route. The end result was that African captives were transported from deep in the continent to the edge of the Mediterranean, and even onward to Europe and to the empires of the eastern Mediterranean. Berber and Arab trading routes created noticeable African ethnic groups in many major towns around the Mediterranean, from Cairo to Istanbul.
African captives were moved north along the trade routes of the Nile, and were sold in Cairo's slave markets (both to local slave owners and for onward sale). Many were women, destined for lives as domestic slaves and concubines. These internal trading routes were not devoted solely to the movement of slaves: they were trade routes along which a host of African commodities were transported north from Africa, such as ivory, kola nuts, and other items. Enslaved Africans were often forced to work as porters, carrying other goods being transported north. This trading system survived into the twentieth century. The transatlantic slave trade lasted 366 years, but many Saharan trade routes survived for the better part of a millennium.
History & Memory
---
Related Pages:
---
Browse: