National Park Service Network to Freedom

Cambridge, Maryland, United States

The National Underground Railroad Network to Freedom Program (NTF) builds upon and is supported by local initiatives around the country as well as P.L., 105-203, the National Underground Railroad Network to Freedom Act of 1998.

The NTF identifies the Underground Railroad comprehensively as the historical process of resistance against slavery in the United States through escape and flight. Recognizing that all human beings embrace the right to self-determination and freedom from oppression, the historical Underground Railroad sought to address the injustices of slavery and make freedom a reality in the United States. The NTF demonstrates the significance of the Underground Railroad not only in the eradication of slavery, but as a cornerstone of our national civil rights movement.

The National Park Service (NPS), through the NTF, is coordinating preservation and education efforts nationwide, and is working to integrate local historical sites, museums, and interpretive programs associated with the Underground Railroad into a mosaic of community, regional, and national stories. NPS, through shared leadership with local, state, and federal entities, as well as interested individuals and organizations, will:
promote programs and partnerships to commemorate,
preserve sites and other resources associated with, and
educate the public about the historical significance of the UGRR.
Through a semi-annual nomination process, Underground Railroad related sites, programs, and facilities are accepted into the Network and posted to the website. As of September 2014, the Network included 552 listings in 36 states and Washington, DC. These listings include 380 historic sites, 107 interpretive or educational facilities, and 65 research facilities.
The NTF maintains applications and related materials that document each of the listings in the Network. These materials contain narratives with citations and bibliographies that describe the Underground Railroad connection of the site, program, or facility. Not only do they provide a collection of little known stories of the Underground Railroad, but they also include citations that may be valuable for further research.
Many of the sites, and all of the programs and facilities are accessible to the public. Visiting locations where Underground Railroad history took place leads to a greater understanding of this movement. Interpretive and educational programs are informative and generally inspiring. Facilities offer the visitor resources to dig deeper into the history of the Underground Railroad—its events, people, and places.
---
Related Topics: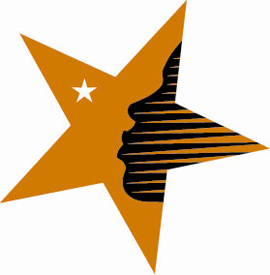 ---
Related Pages:
---
More from National Park Service Network to Freedom: