The Slave Route—Traces of Memory in Guadeloupe

Guadeloupe, France

By proposing this itinerary, the "Conseil Général" of Guadeloupe invites you to discover heritage sites linked to the history and memory of slavery. Its aim is to give each and every one of us, both those who live in the islands and those visiting, a better grasp of this past, the physical traces of which can still be found dotted around the landscapes of our territory.

Along this trail between Basse-Terre and Grande-Terre, via Marie-Galante and Terre-de-Bas, you will discover a rich, varied heritage, sometimes unique, sometimes unacknowledged, but undoubtedly to be preserved and made known. "La Route de l'esclave — Traces-Mémoires en Guadeloupe" (The slave Route — Traces — Memories in Guadeloupe) presents a non-exhaustive list of sites chosen for the relevance of their connection to the history of slavery; indeed, many other locations in Guadeloupe evoke this past. This Guadeloupian trail is part of UNESCO's Slave Route Project, which endeavors to list memorial sites and locations linked to the history of slavery and make them known to the world.

Within the framework of the policy to promote the heritage of Guadeloupe, the "Conseil Général" chaired by Jacques Gillot, is both pleased and proud to present "La Route de l'esclave — Traces-Mémoires en Guadeloup" (The Slave Route — Traces of Memory in Guadeloupe), a route memory compiled by a scientific committee led by the commission for cultural Development and Management of heritage.

This is no ordinary hiking trail, but a trail marked by the memory of slavery. As such, it is an invitation to take full consciousness of the fact that our geography (as indeed our history) is "marked" by the permanent traces, significant remains and memorials of this past. This is not borne merely of an attachment to the past, but rather forms part of a concerted effort to embrace the present.

For this is our identity: an inheritance and what we must do to convert it into a lucid healing process. The Slave Route is a project we are building together; we have a collective responsibility to propose further sites under this approach to further enrich this document over the forthcoming years. May the sites on this Slave Route enable us to surpass this crime against humanity, to finally live with our history and no longer be haunted by it.
---
International Colloquium on the Slave Route in Guadeloupe, December 2014
A general overview of the Guadeloupe Slave Route program
Sites on the Guadeloupe Slave Route
---
Related Topics: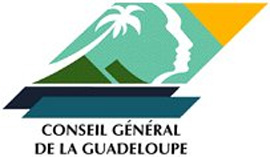 ---
Related Pages:
---
More from The Slave Route—Traces of Memory in Guadeloupe: