Historic Trinidad: the Urban Center and the Valley of the Sugar Factories

Sancti Spiritus, Cuba

The village of Santísima Trinidad was founded in 1514 as one of the first seven Spanish settlements in Cuba. It had transformed into a stable urban center by the end of the sixteenth century. By the seventeenth century, the main economic activities of the area were livestock rearing, tobacco cultivation, and smuggling. It was not until the eighteenth century, however, that the region began to transform into a center of slave-cultivated sugar production.

The area's population evolved unevenly, as many surrounding towns had their origin in the establishment of old sugar factories or in places linked to the sugar industry. There are seventy-three archaeological sites spread throughout the area's valleys and the coastal plains, amid a landscape transformed by almost three centuries of sugar-cane plantation. As a result, a remarkable array of material culture exists to tell the story of those who labored in sugar cultivation, including a range of conserved domestic and industrial buildings. Boiling houses, rum distilleries, houses of the enslaved, warehouses, stables, dams, towers, and wells dot the landscape.

In the city of Trinidad is the Cabildo Congos Reales San Antonio, home to a flagship group of religious and musical and dance groups of the area that honor the presence of Africans and their descendants in Cuba. Examples include the Santa Barbara City Council, the house-temple Kalunga, and house-temple Yemayá. The Conjunto Folklorico Trinidad (winners of the Living Memorial Prize 1997) is dedicated to the artistic influence of the region's history on the popular religion of Santería and Palomonte. The area is linked to one of the most important tourist centers in the country and represents a permanence of Africanness in Cuban culture, in the realms of music, dance, crafts, and food.

Historic Trinidad: the Urban Center and the Valley of the Sugar Factories is part of the Slave Route Project, Cuba, network organized by the National Council of Cultural Patrimony in Havana, Cuba.
---
Related Topics: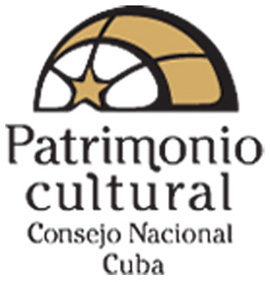 ---
Related Pages:
---
More from Historic Trinidad: the Urban Center and the Valley of the Sugar Factories: