Historic Cienfuegos

Cienfuegos, Cuba

The city of Cienfuegos was founded in 1819 by French colonists and grew into a commercial center for the sale of such products as sugarcane, tobacco, and coffee. Most of the city's construction was carried out by an enslaved labor force, and there remains today an important Cuban population of African origin in Cienfuegos that maintains a wide range of cultural traditions and expressions.

Among the main sites of memory in Cienfuegos are: The Monument to Benny Moré: singer, director, and composer who was part of the Town Council Congo of Santa Isabel de las Lajas and was one of the most popular and versatile Cuban musicians in history; Monument to General Dionisio Gil: Originally from the Dominican Republic, Gil joined the troops who sought independence with General Maximo Gómez and was murdered on December 29, 1899, in front of the site that today occupies the monument; Plaque commemorating the arrival of the first enslaved people in the city: the cultural project "Free Lines" dedicated this plaque on April 18, 2011, in the International Year of Afro-descendent People; Plaque to the Memory of General Antonio Maceo Grajales: Grajales was hidden in the city in 1893; House-temple of the Divine Charity: their practitioners are devoted to the ocha rule (Cuban santería) and they even conserve a game of drums, known as dundún; House-temple Sacred Bárbara: their practitioners are devoted to the ocha rule (Cuban santería) and they possess significant sculptural representations of their deities; and The Lot of Tata: a socio-cultural space in the context of a house-temple dedicated to the palomonte (congo rule) and set with vivid multiple pictorial elements to the African legacy in Cuba. One encounters here also the rumba musician-dancers of the city. One can also see visual arts, include palomonte signs and written representations of oral traditions.

Historic Cienfuegos is part of the Slave Route Project, Cuba, network organized by the National Council of Cultural Patrimony in Havana, Cuba.
---
Related Topics: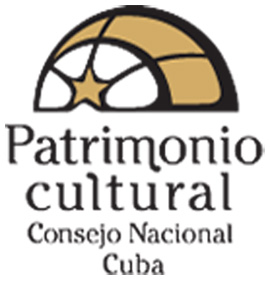 ---
Related Pages:
---
More from Historic Cienfuegos: