Ruins of La Demajagua Sugar Factory

Manzanillo, Cuba

Cuba's War of Independence began October 10, 1868, and that day the bell of the sugar factory La Demajagua called together its population of enslaved people to fight for the freedom of Cuba. The attorney Carlos Manuel de Céspedes (1819-1874), also considered Father of the Homeland, added to the sound of the bell the decision to liberate his slaves and invited them to join the fight for independence.

Other patriots supported the uprising, and this served as a platform to launch the Tenth of October Manifesto; it was a declaration of war against colonialism. Creole landowners, peasants, enslaved people, "black" artisans, and free "mulattos" added their support, like a rushing current, to the armed confrontation that included workers, merchants, and even Spaniards—all convinced of the justice of this cause.

The communities of Manzanillo and Bayamo were the crucible of many of Cuba's founding principles and symbols; they were the origins of the national hymn and of the first flag of the insurrection. The idea of independence against colonialism is linked with the liberation of Cuba's slaves and all of humanity, without exception.

In the Greater Antilles (Jamaica, Puerto Rico, the Dominican Republic, Haiti, and the Cayman Isalnds), history is always present and, even with the touch of a bell, the symbols of colonial liberation and of the fight against slavery is evoked. In fact, it was a ringing bell that marked the beginning of the independence movement known as The Ten Years' War (1868-1878), which initiated the decline of Spanish colonialism. La Demajagua Sugar Factory is located near Manzanillo in Granma Province.

Ruins of La Demajagua Sugar Factory is part of the Slave Route Project, Cuba, network organized by the National Council of Cultural Patrimony in Havana, Cuba.
---
Related Topics: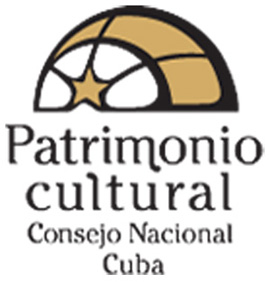 ---
Related Pages:
---
More from Ruins of La Demajagua Sugar Factory: