La Mahaudière Plantation

Guadeloupe, France
Lahaut Plantation: from cotton to sugar
The earliest information on this plantation dates back to 1732. At that time, it was not yet used for sugar production. About 1770, the estate of Etienne Douillard Mahaudière was more akin to a large cotton plantation, with a large number of slave cabins and very few industrial buildings. At that time, there were many cotton plantations in this part of Grande-Terre. The estate was progressively expanded and turned to sugar production up until the French Revolution, when it was captured. At that time, 200 planters worked on "Lahaut" Plantation, as it was known at that time.
In 1828, 147 enslaved people were employed to increase output from the 465-hectare estate. At that time, it was owned by Jean-Baptiste Douillard Mahaudière, whose name is still associated with an infamous legal case.
The Case of Slave Lucile
In October 1840, Jean-Baptiste Douillard Mahaudière was prosecuted for the unlawful imprisonment of his slave Lucile, who was a seamstress. She was accused by her master of poisoning his wife, four slaves, and 281 head of cattle. Lucile was locked up in a cell measuring 5m² and only 1m20 high, thus making it impossible for her to stand up. It was a cramped space with no light or fresh air and which prevented her even from stretching her legs. According to the court documents, her legs were chained to an iron bar, and her right hand was held in a ring. Lucile spent 22 months in this cell, in almost total isolation. She was fed only a small ration of manioc flour and codfish once a day.
The courts were alerted to Lucile's conditions as a prisoner by an anonymous letter and visited the plantation to see for themselves. Douillard Mahaudière was prosecuted for this crime and subsequently tried before the courts at Pointe-à-Pitre. The King's public prosecutor, himself a settler and landowner in Guadeloupe, was torn between his role as a magistrate and the interests of the community to which he belonged. Under pressure from other settlers, he found Douillard Mahaudière "not guilty" and acquitted him. Slave Lucile was sold on.
The plantation's conversion after the abolition of slavery
The plantation slowly declined in the years that followed the abolition of slavery in 1848. In the late nineteenth century, the installations were transformed into a large steam-powered distillery. Activity on the site continued up until the 1950's.
La Mahaudière Plantation is part of the Slave Route—Traces of Memory network organized by the Conseil Général of Guadeloupe.
---
Related Topics: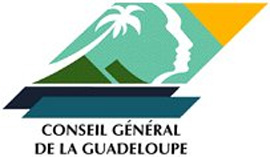 ---
Related Pages:
---
More from La Mahaudière Plantation: