Néron Plantation

Guadeloupe, France

Pierre Néron Beauclair founded the initial sugar plantation on his estate around 1740. Three decades later, the plantation would appear to have prospered. It covered 160 hectares and housed one hundred enslaved people in cabins located below the site. The site did not yet have a windmill. The plantation, then known as "Hussey" Plantation, was requisitioned for the duration of the Revolutionary period. It remained a large estate producing raw sugar and employing 142 planters.

In 1843, various installations were extensively damaged by an earthquake, the effects of which were felt particularly strongly at Le Moule.

In 1852, several years after the abolition of slavery, the plantation employed 81 daily workers. Sugar production declined progressively. In 1912, the plantation-sugar refinery was converted into a large distillery. Néron rum would be produced up until 1966.

The remains that can be seen nowadays make up an almost complete assembly of the twentieth-century distillery. Its windmill tower is the only building still standing today to have been built before the abolition of slavery.

A network of several ponds linked by canals still lies to the west of the plantation's buildings. These hydraulic installations were dug to provide a water supply for the sugar refinery, and subsequently, the distillery. The slave cabins would have been installed near these ponds, below the main house.

Néron Plantation is part of the Slave Route—Traces of Memory network organized by the Conseil Général of Guadeloupe.
---
Related Topics: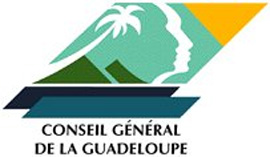 ---
Related Pages:
---
More from Néron Plantation: