Gregoria López

circa 1669 — ?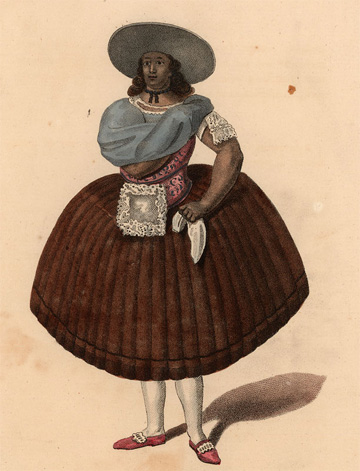 Gregoria López, a sixteen-year-old, free person of color, successfully sought justice in a criminal tribunal in seventeenth-century Mexico. The majority of women of African descent in the Atlantic world were unable to or were prohibited from seeking legal redress for sexual assault. Gregoria López's age and status make her story remarkable and tragic.
Gregoria López, an Afro-Mexican girl, lived with her father, Mateo López and stepmother, Bernarda de San Joseph, in the city of Pátzcuaro, Mexico in 1685. One night, Mateo sexually assaulted his daughter, Gregoria. After the first incident of incest, Mateo told his daughter to keep it a secret. Gregoria disobeyed her father's wishes and told a neighbor, who suggested that she file charges for the crime. When Mateo found out that Gregoria told someone about the crime, he beat her and raped her again.
Several people tried to deter Gregoria from charging her father with a crime. Undeterred, she took the case to a criminal tribunal. With courage and determination, Gregoria publicly testified about a crime that happened in the privacy of her home. Elites in Mexico and elsewhere frequently characterized women of African descent as sexually promiscuous. Therefore, Gregoria had to prove to the all-male criminal tribunal that the incest and assault she had endured was not her fault. Her testimony required extensive details about the crime. She framed her argument in religious terms, describing how her honor, her virginity, had been brutally violated by her father.
During the tribunal, Gregoria courageously defended herself against her father, without the assistance of any counsel. Mateo tried to rationalize his behavior by claiming it was his duty to investigate the virginity of his daughter, however, and denied committing incest. Officials testified that Bernarda, the stepmother, had approached them with a complaint against Mateo for assaulting Gregoria. The criminal tribunal sentenced Mateo to jail.
Despite the outcome of Gregoria's story, the vast majority of women of African descent never obtained justice for the violations committed against them.
---
Related Topics: