Telling a Transatlantic Story, Together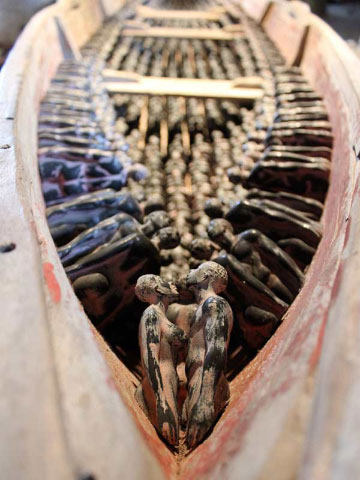 Slavery and Remembrance is a jointly sponsored initiative between UNESCO's Slave Route Project and The Colonial Williamsburg Foundation that engages the public as well as experts with issues relating to slavery, slave trade, and ways in which both are remembered today throughout the Atlantic world. More than fifty museums, historical sites, and institutions in Europe, Africa, and the Americas have joined the project thus far. Launched in December 2014, Slavery and Remembrance offers a freely accessible, multilingual website focused on museums and sites of memory related to slavery and slave trade for the benefit of the general public, students, scholars, and museum and cultural heritage professionals.
Using information supplied by partnering organizations, this online resource tells the story of the creation and evolution of the transatlantic slave trade, slavery, and their legacies through a diverse collection of objects, museum exhibits, and historical sites. In addition, it serves as a convenient, comprehensive, and easy-to-use online guide to major museums and historical sites across the world and acts as a switchboard for museum professionals to exchange information and opinions about developments in the field.
Later phases of the project will include a more robust version of the website, related international symposia, as well as research opportunities for students and scholars.
Slavery and Remembrance will continue to evolve as new sites and museums with distinctive approaches, perspectives, and practices join the project. To learn more about becoming a partnering organization send us an email.